Pozitiv Productions


People-focused films from script to screen

We've all seen it, haven't we? All sizzle and no steak.

Well-produced films let down by wooden speakers, corny delivery and convoluted scripts. Boxes are ticked but believability is weak. And no-one buys the message.

That's why we specialise in video with people at the core.

Whether they're being interviewed, presenting to camera or playing a part.

It's in our DNA. With a heritage derived from training TV presenters and some of the world's most prominent public speakers our focus is as much about how your people deliver as it is about technical and editorial quality.

It's the difference that makes the difference. Getting the very best out of your people. And marrying strong messages, strong delivery and strong production values to deliver the very best return on your investment.


Helping your people shine
Whether you're selling a message or selling a product, people buy from people. We uniquely help your film's faces and voices convincingly connect with your audience.
Fantastic in-house facilities
Fully equipped mobile production unit as well as our own multi-camera Central London studio with live broadcastiing capability and the latest virtual set technology.
Showreel & demo production
Tap into our expertise. We've produced hundreds of job-winning showreels for presenters, products, services and experts. From script to screen and everything in between.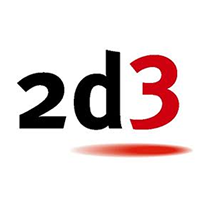 "Professional, creative and they deliver right on time"
We have asked Pozitiv to create our showreel for the past two years, and each time we have been delighted with the results. The quality of their work is consistently high, and their video editing is dynamic and imaginative - exactly what we need for drawing the crowds at trade shows. They are a pleasure to work with: professional, creative, and they deliver right on time.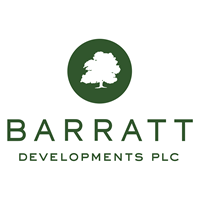 "Fantastic feedback"
Just to let you know we are getting fantastic feedback from the hierarchy on the film. It's gone down so well it's now going to be distributed nationally to every Barratt division.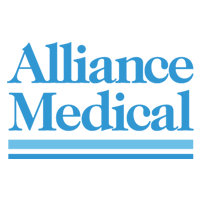 "Pozitiv deliver and the results speak for themselves"
Pozitiv deliver what they say they will. From concept to final output, they manage your expectations and engage continuously with what you want to achieve. Their enthusiasm and passion for what they do is clearly visible and the results speak for themselves.
Studio
Our multi-camera TV studio in London's Kensington Gardens
Studio Facilities
Tech spec overview
General
Set over two air-conditioned floors including studio area, relaxing Green Room / Meeting Room, further private break-out area, luxury bathroom / changing area and kitchen.
Training & Filming Studio
State of the art, multi-camera facility mirrors all the key elements of a typical broadcast studio with full remote lighting grid, production gallery area and live virtual set technology.
Sets
40+ customisable live HD virtual sets with multiple camera angles, real-time reflections, specular highlights and live virtual camera pan / zoom. White infinity and black-out backdrops for non green-screen recording.
Cameras
Up to 4 live cameras recording in up to 4K resolution. Selection of lenses, tripods and mounts. Remote dolly / tracking slider with automated targeting facility and video timelapse.
Vision Mixer
16-channel switcher (6 external, 6 internal, 4 M/E buses) controllable via traditional physical control surface, mouse / keyboard or wireless midi console.
Audio
14-channel Mackie mixer supplemented by integrated software mixer with digital audio player / effects. Selection of wireless and wired microphones and wireless presenter talkback.
Recording and Live Streaming
Digital disk recorders (including up to 4 ISO camera channels). Direct social media content publishing and live streaming facility with simultaneous archive.
Other
Wireless teleprompting facility, wireless Microsoft / Apple slide projection, Adobe editing station and multi-view monitoring. On-street parking and three Tube stations nearby.
Case Studies
Some projects from our files